Highlights from today?


Our last Spanish Class


Science Club


A trip to the bank


I finished a hat.


The chickens are alive
So our Spanish tutor has decided to discontinue our classes. The kids are a little disappointed but I think they'll get over it. It was starting to be a little hard on the pocketbook anyway. What I was paying out a month for lessons almost equaled a weeks worth of groceries and you know how I'm feeling about that!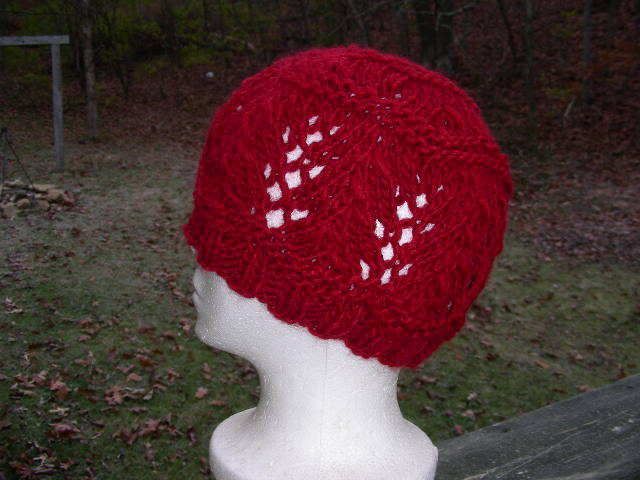 I started her a hat last night as a thank you gift. It was a quick knit and I think I'll definately do it again but I may work it out so it can be knit in the round instead of the 2 needle way the pattern called for.
Ravelers can find the pattern
I have no idea what yarn I used. I just know it's some lovely GGH stuff that I got on clearance at ACMoore a long time ago. The pattern says less than 2 50g balls but I didn't even come close to breaking into the second ball. It only used one. This hat looks really smart if you have hair. My model there doesn't really do the hat justice.
Anyway... I finished it up this morning, stuck it in a gift bag... and VIOLA!,, gift.
Science club rocked hard today! I mean really, it could not have gone better! Last time we learned about how electric current worked and there were so many great hands on activities. This time Mrs. Racina dumped out a bunch of supplies and said "Now, take what you know and make a flash light!".
And you know what?
They did! So cool. I just love it when everything comes together!
I made my third trip to the bank this month. Hmmm,,, lets see,, it's the 3rd week so yeah,, 3 trips. Band monies are due on the first Monday of every month and I inevitably get checks every single week. This annoys me and is hard to keep up with.
ok,... griping about that is over. Just had to get it off my chest.
Last thing,, it was COLD last night. Really cold. When I got up this morning the chickens coop door was hanging open on the side.
I was TICKED.
After I yell at and guilt my children to almost tears I go out to investigate the coop myself. Not only was the door open all night but there is NO BEDDING in the coop! Poor poor chickie hens.
This is not the end of this rant.. let me tell ya. They are alive though,, as I knew they would be but it's the principle of the matter you know?