I woke up early Friday with the urge to bake! I've been eyeballing these
They're from the Bakerella Blog, which I love. They are deceptively easy to make and OH. SO. DIVINE. My presentation is very lacking but the they are sooooooo yummy!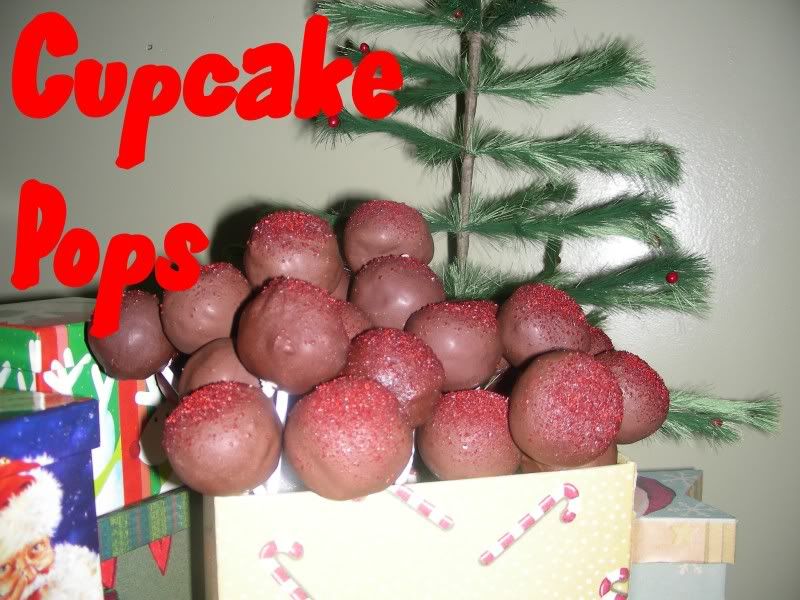 This week's dinners consisted of the following:
Monday- Boneless Pork chops and Mashed Potatos
Tuesday- Beer Braised Corned Beef and Fried Potatos
Wednesday- Leftovers + Fishsticks for the kids
Thursday- Mom's night out (NO COOKING FOR ME!)
Friday- Potato Soup and Peppered Bacon Sandwiches
For this coming week, I've looked over the Kroger paper and planned the following:
Monday- Ground Chicken Tacos (shredded cheese on sale 2/$4)
Tuesday- Roast ($2.49lb sale) and noodles ($1.00 off coupon)
Wednesday- Brined Turkey (already in the freezer, used $7.00 coupon)
Thursday - Leftover Turkey + mashed potatoes (coupon for $0.80, makes them $$0.20!)
Friday- Chicken Tenderloins ($7.99 sale)

Most of the sides come from the pantry. I won't have to buy any this week. Hopefully, I'll get out of the store for less than $100.00.
**
Chris and the boys rigged up a light in the coop today. Hopefully it'll keep it a little warmer in there. It's really cold!!!! I also read today that outdoor lighting will keep coons away. Speaking of that, we haven't caught anything in the trap. I think it's just too daggone cold.