I love Martha. I'm not sorry. I just do. I love all her kitchy crafty stuff, her cookies that no one in their right mind would ever actually bake, her "good things" and the way she adds "ing" to nouns, makes them into new words (like "paper towel
ing
") and of course the way she makes people belive that anything she does is the"end ALL" because she uses "the" in front of it. May I present to you.....
THE Newspaper Christmas tree
.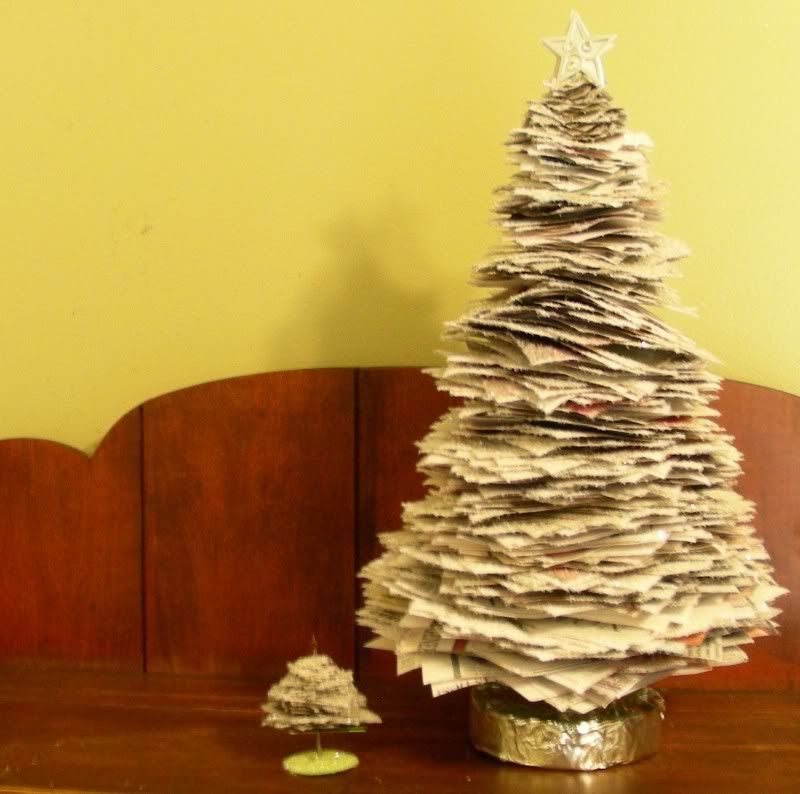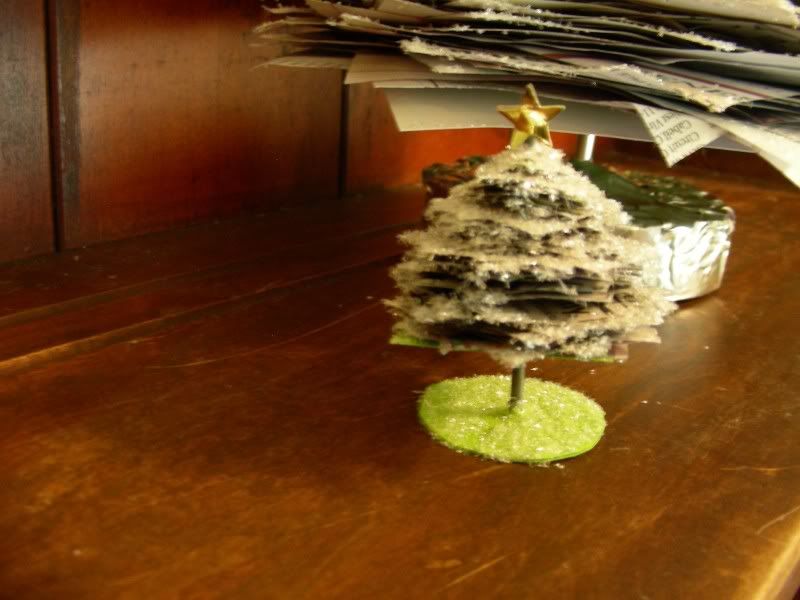 This was too much fun. They are so much cuter in real life too. Plus? Anyone can do this. It was so easy. I made the big one on an old knitting needle and the little one on a ten penny nail. To give you an idea of scale, the star on top the little one is one of those little reward stars.
Here's a
link to video instructions
if you wanna make one too!
Happy 400th blog post to me too btw!
**
Do you know what else I love?
Office Supplies
. I love envelopes, highlighters, a fresh reem of paper, hanging folders, and tabs of all sorts. I'm sick that way.
**