What's new. Not much so I'll post the last 3 pictures in my photobucket.
I started some Jaywalkers (
Ravelers here )
Excuse my ugly feet! I thought I'd do something easy-ish to try out some of this super great cheapo Red Heart and Sole with Aloe yarn that ACMoore just got in. I like it! You can't beat $3.99 a ball!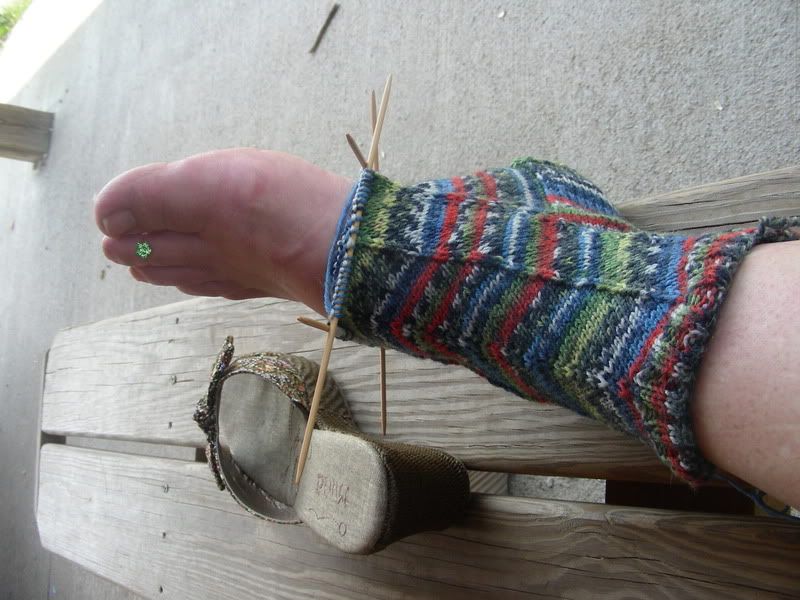 My Cheebee cat is extra cuddly. I wuvs him.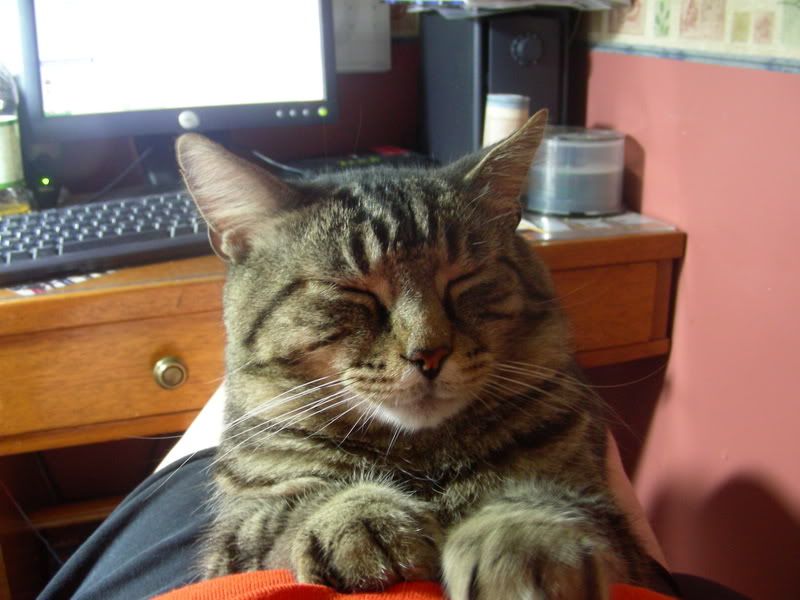 My entire plot of potatos only produced just a little more than this basket. Sad, sad, sad. We'll try again next year.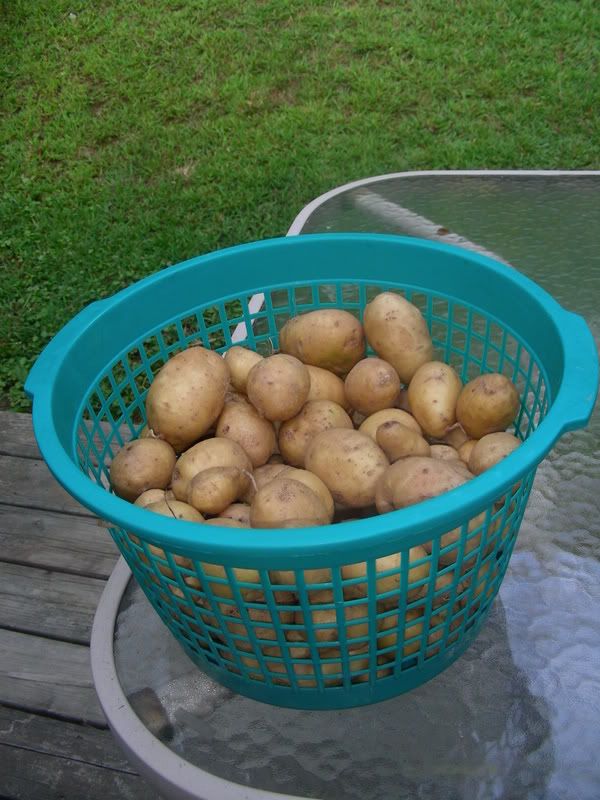 So yeah,, that's about it. School is going well. This week starts our very busy schedual. Today we played baseball with friends and tomorrow we go on a big road trip to Stiltner's Apiary out in Wayne county. Thursday we have a meeting at the library and it's Mom's Night Out. Friday the boys have a slumber party to attend. The next three weeks aren't looking any less busy!
--------------------------
Has anyone ever seen talking watches?
----------------------------------