A while ago, I blogged about
making re-usable menstrual pads
for my emergency kit. A short while after that, I blogged
an update
about how I was hooked. I've made many more since then. I'll never go back. They do take a bit of effort but the benefits far outway the negatives. I recently ran across an
easy tutorial
for a square style pad that intrigued me. I gave it a try and gave it some modifications that I think improve the over all construction and use.
This still is not my favorite but it's good in a pinch and it makes up really quickly! I thought I'd show you how it's done.
Specs on the pattern pieces
Cut from poster board. This enables you to use the pieces again and again. Just trace around the pieces when placing them on your fabric.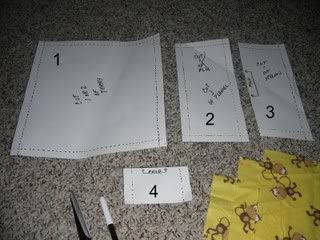 Piece 1= 11.5 inches by 10.5 inches cut 1 of terry (mine is old ugly towel)
Piece 2= 10.5 inches by 4.5 inches cut3 of flannel (ever feel like monkeys are flying out of your butt?)
Piece 3= 10.5 inches by 4 inches cut 1 of nylon, PLU, or ripstop
Piece 4= 4.5 inches by 3 inches cut 2 flannel
A 1/2 inch seam was taken throughout (because the math was easier than 5/8ths ha ha)
Note that piece 3 and 4 are cut on the fold.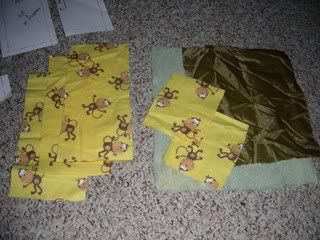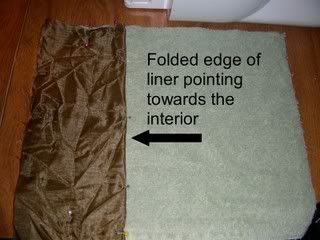 You might consider not being a complete lazy butt and ironing your pieces. It was late and my ironing board makes a horrible screach. That's my excuse and I'm sticking to it!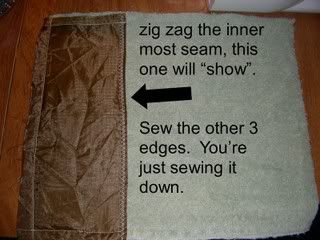 The zigzag isn't necessary but I think it looks nice and lays flatter.
Trimming the seams makes it lie much neater and flatter when you flip it inside out.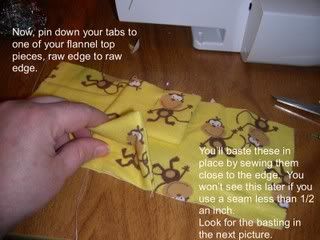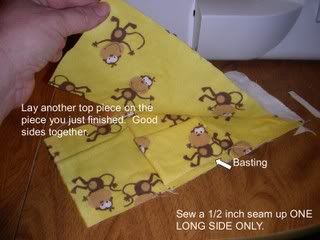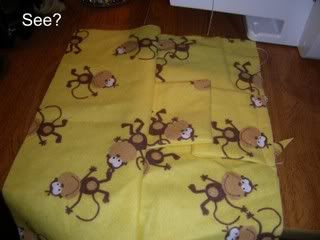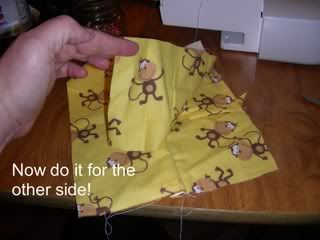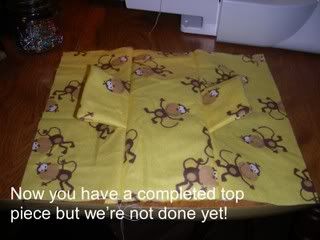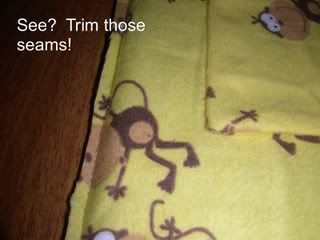 I use my zigzag stitch as close to the edge as possible. This keeps the egde from fraying. If you hate your zigzag stitch (like I did on my old machine) then consider doing a blanket stitch by hand around the outer edge. If not, you don't have to do anything at all but after a few washes you might be sorry.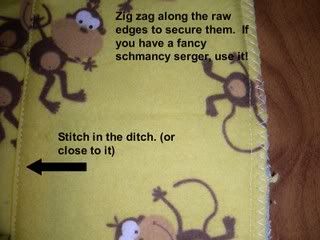 Stitching in the ditch. Basically, just stitch along your seams. This helps it fold better.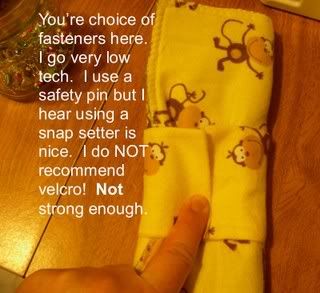 That's it!
Now I think this one is a bit bulky but it washes nicely and it dries quickly.
How ironic is it that I have include the words
can crusher
in today's post? tee hee.