We meant to "do school" today. Really! But a friend in need is a friend indeed! She had corn to put up that is no fun when you have to do it alone.
So when she called this morning and asked if I could help I said "Sure no problem! We'll be there at noon!"
Oh the corn. Lots and lots of corn. Shuckin' corn is nothing but I'm here to tell you, it's NOT the shucking, it's the DEWORMING! UCK! Oh. my. God. Worms are so gross.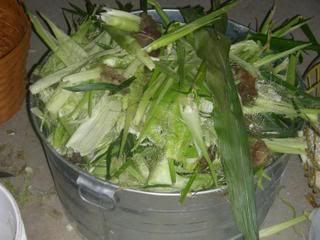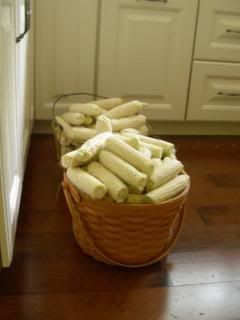 After all the shucking we needed to scrub it all. Gotta get all the silks off! That is NOT "good eats"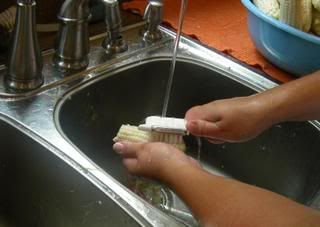 Then comes cutting it off the cob. Wow, is my thumb tired!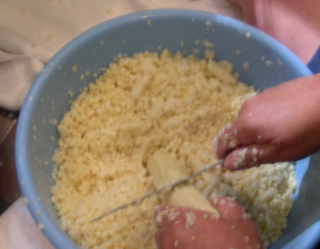 Next, put it on the stove with a box of butter and let it come to a boil!
Between the both of us, we managed enough stock pots to get it all done.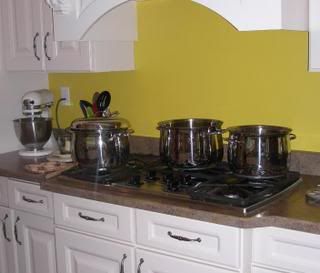 Finally, we put it all up in family size servings and put it in the freezer!
Not a bit of it went to waste. Buttercup and Cannon enjoyed the treat!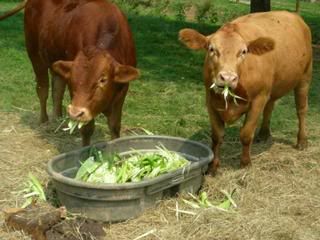 "Here Chick, Chick, Chick!" Get it? Chick, chick, chick? Har dee har har! I kill me.
The chickens enjoyed the "gross parts" UCK,, I just thought of the worms again!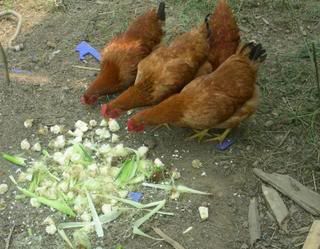 While the corn was cooling, we snapped beans, LOTS of beans.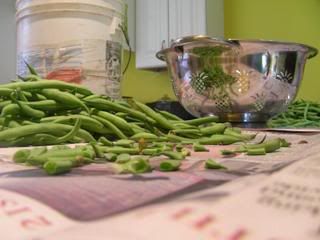 Look closely, can you find the worms?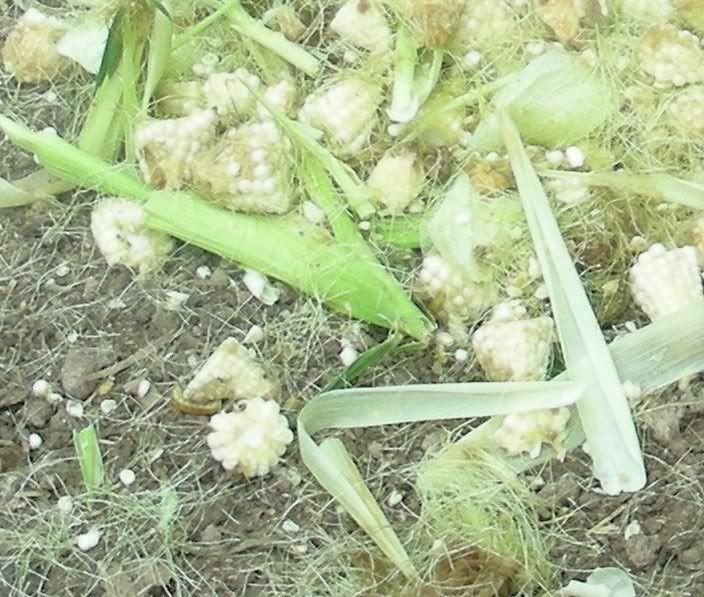 It was a lot of hard work but it was also a lot of fun! We fancied ourselves "country girls" today!
Next- Banana Peppers and Tomatos! Anyone have any good recipes?