I hesitate to post this. Just as I sat down to put up my thing-a-day for the day,
Jennifer
sent me a comment on how sad she was that her kids had no one to exchange Valentines with or no one to make cupcakes for. Jennifer, I highly recommend getting involved with a group or a co-op or something. If nothing else it's better than seeing the same 4 walls every day.
But yes,, on with the
Thing-a-day
.
It's cupcakes. (sorry Jenn!, I'd already made them!)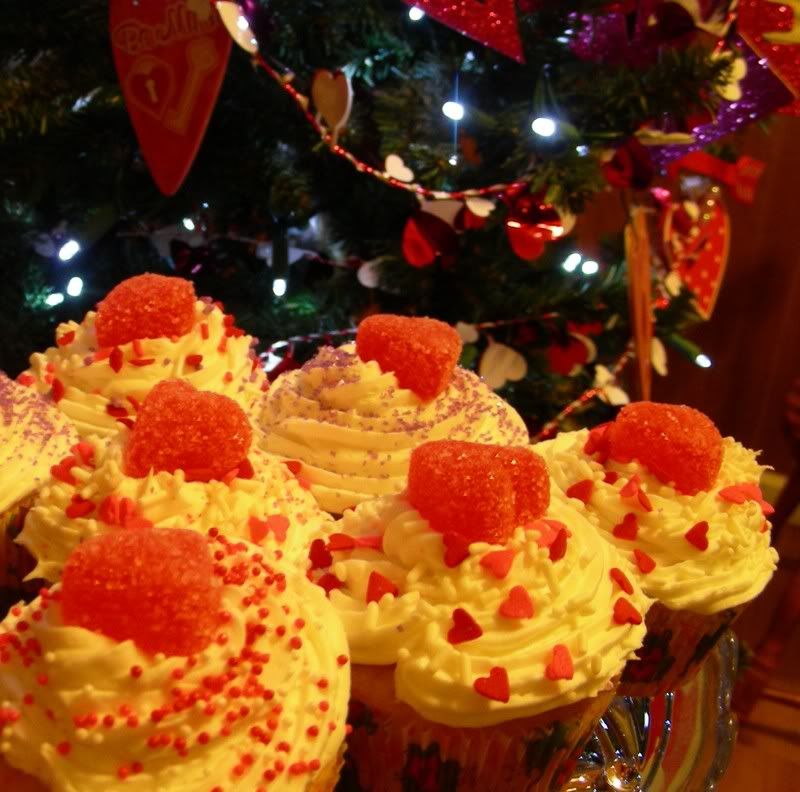 It's more stuff for Co-op Tuesday. I know it's a bit early to be making food, but it's just cupcakes and I've got a nice cold spot in which to store them. Mondays are hellish (as I'm sure you've heard me mention scads of times) and I'm not going to have any time to do it tomorrow. Nor am I going to feel like it.
We ran around all day today. We went on a HUGE nature hike and replaced all our burnt calories at Hillbilly Hotdogs! More on that later!