Driving out to Greenbottom for a hike is one of our favorite things to do. We went about a month ago and everything was still cold and sleepy. This warm March day acted like an alarm clock for the inhabitants of the Powell Wetlands. There were bugs, tadpoles, Coots, geese, turtles, frogs, birds-a-plenty, fish, and evidence that the beavers have been busy!
If you look closely, you can see a little school of fish!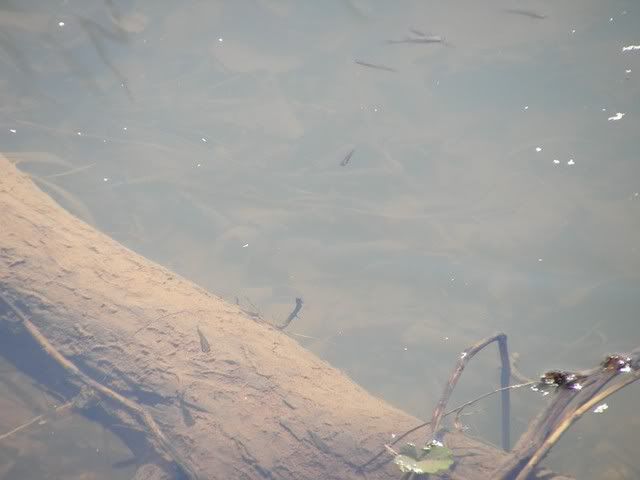 The geese were really.....uhm..... wow.... uh..... making a lot of baby geese.
"THE GEESE ARE FIGHTING!! "
"No, honey, they're making baby geese"
"but they look mad!"
"No, only the girl goose is mad honey"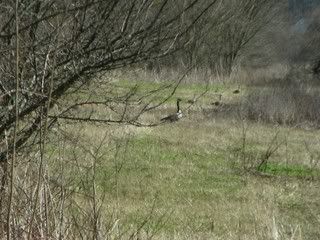 This picture just said "Lord of the Rings" to me.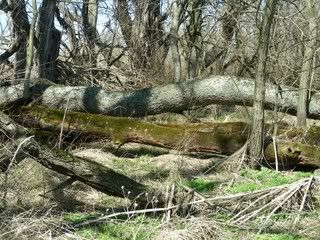 The turtles were so skiddish! As soon as I snapped this picture this turtle took a swan dive right into the water from that high spot on the log. Too funny!
Another half dozen turtles on a log!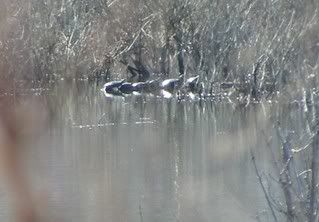 The water looked so pretty with the sun shining!
"Aren't you guys coming down?"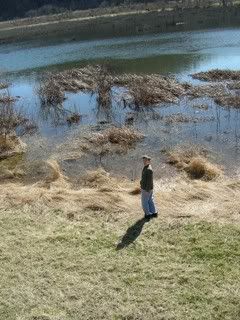 The guys checking out the Beaver dam. There was freshed downed logs, freshly packed mud and all of the weeds had been cleared. Busy Beavers!
We hiked for about 2 hours before we decided that it was time to get lunch at
Hillbilly Hotdogs
.
Unfortunately, it was still closed. Sharie's brother passed away. Our condolences to the Knight family and Sharie's family.
We were really in the mood for some WV dogs so we drove to the downtown location. I didn't think it was as good but it's hard to mess with perfection! If Rt.2 is a perfect 10, then the 3rd Ave. location is a 9.75.
T1 got a chicken sandwich.... made with chicken nuggets!
T2 got 2 plain dogs with ketchup
Daddy got 2 WV dogs (in very un-WV-ian fashion) with just sauce and mustard. A real WV dog has that + slaw and onions =YUM.
I had a Rahall Red Hot. It was really good. hot mustard, jalapenos, kraut, grilled onions, on a mett. It was good, and it definitely cleared out the sinus (if only temporarily) but not as good as the taco dog!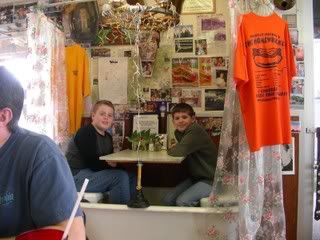 And finally,, happy things. Two kitties waiting on the bed,, ready to snuggle. Ok, not really, they mearly tolerate us but all the same, it makes me happy!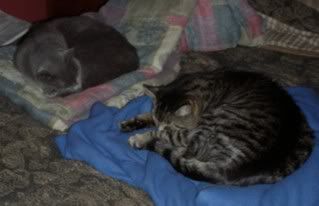 ----------------
Ever think about going to Las Vegas? If you're like me you wonder "where do I start looking for a good deal on hotels in Vegas?" Well, your search is over. Start searching for
hotels Las Vegas
style! With the helpful customer service at i4vegas.com, you can stay at the Bally or the Flamingo for under $70! Check it out!